DREAM - Your Dream Therapist
This creative script was written for me by a listener, who wanted to explore the idea of how going deep down itself can actually be part of the erotic enjoyment of a session.
So in this audio, imagine you've come to see a therapist for a particular issue, and also because you are secretly interested in being seduced.
I won't spoil it for you, but if you notice anything confusing in the countdown, rest assured that it's all intentional :P
Thank you as well to /u/supsoap for the kickass soundtrack - you're the best 💋
And as with many DREAM files, it's necessary for me to tag them with a lower volume identifier at the beginning. This is not the volume of the rest of the audio, so please don't turn it up ❤️
NEW
By request, I've created a Special Purchase Bundle of five audios from the Eraudica Exclusive collection. They are available as a one-time purchase on my sister site, bimgirls.com. The audios in this bundle include this one, and four others that represent a general sample of the kinds of EE audios I do.
Here are the order and titles of the five audios
DREAM- Your Dream Therapist - this one
Just go to my profile here and click the lock to buy. Once you purchase, you'll be provided with a downloaded zip of all the audios.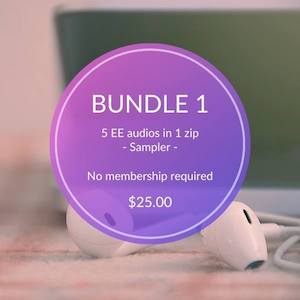 Other audios in series DREAM™
DREAM - Your Dream Therapist ←
Comments
You must be logged in with a commenting account to post comments. Log in with a commenting account or register a commenting account if you don't have one. This is not the same as a Membership account.