Sweeter Nothings - Loving Blowjob
Everyone's a little tense these days, and maybe today especially. So just relax with me, snuggle in, let me massage and caress and kiss you. Let me play with your cock and suck it, and then cuddle with you after you let go and cum in my mouth. ❤️
NEW
By request, I've created a Special Purchase Bundle of five audios from the Eraudica Exclusive collection. They are available as a one-time purchase on my sister site, bimgirls.com. The audios in this bundle include this one, and four others that represent a general sample of the kinds of EE audios I do.
Here are the order and titles of the five audios
Sweeter Nothings Blowjob - this one
Just go to my profile here and click the lock to buy. Once you purchase, you'll be provided with a downloaded zip of all the audios.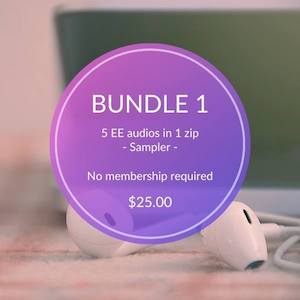 Comments
You must be logged in with a commenting account to post comments. Log in with a commenting account or register a commenting account if you don't have one. This is not the same as a Membership account.