Ask Eve - Women's Periods: What the Hell is Going On?
This audio was originally posted only on Soundgasm, as a quick educational audio for those who didn't know the first thing about women's periods. It came about because of a long ago tweet by a very ignorant young man, who believed that women should be able to 'control themselves' and not bleed until they get home, thus not needing tampons.
I realized that there are probably quite a few young men who don't quite get the whole period thing, and don't want to ask. Then when I saw this audio had over 7000 listens on Soundgasm, I figured I might be on to something. And so I decided to post it here, for anyone who might be curious.
In this audio, I explain in fairly simple terms what causes periods, how long they last, where we bleed from, when we can get pregnant, and whether it's safe to have sex while we're on our periods.
And just to clarify something I said in this audio (because the point of this wasn't to discuss pregnancy itself), you might want to keep in mind the window of opportunity for conception to occur. Even though, as I say, a woman ovulates once a month and is fertile for about two days before the egg disintegrates, your sperm can live for about five days inside her body.
So if you have sex on the 10th, and she doesn't ovulate until the 15th, she can still get pregnant - five days after you've had sex. In essence, the window of time each month is closer to a week, even though her egg is only viable for two days.
And yes, in case you're wondering - it's okay to have sex on her period. It's her 'least fertile' time, in theory, and even though she's bleeding, she's not damaged inside, you won't hurt her. In fact, fucking helps ease menstrual cramps. :P
Any other questions? Feel free to Ask Eve. 💋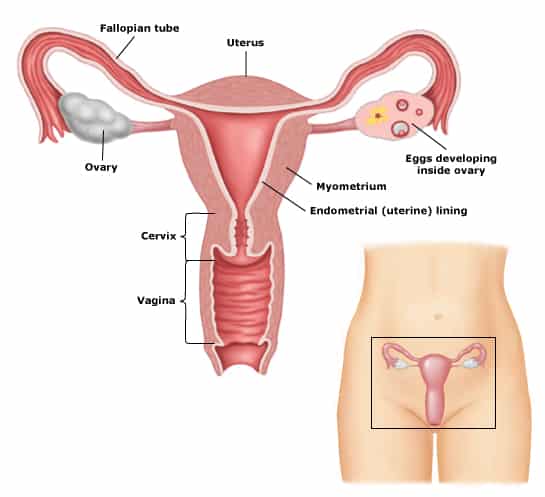 Other audios in Ask Eve
Ask Eve - Women's Periods: What the Hell is Going On? ←
Comments
You must be logged in with a commenting account to post comments. Log in with a commenting account or register a commenting account if you don't have one. This is not the same as a Membership account.