A Very Special Woman: A Supernatural Growth Fantasy
Yes, I'm a very special woman....you see, if I get turned on, my breasts just keep getting bigger and bigger! And if you fuck me, my sexy new neighbour...well guess what happens to your cock?
A delicious growth fantasy script by cuddle_with_me!
NEW
By request, I've created a Special Purchase Bundle of five audios in the Expansion theme. They aren't posted on Eraudica, but are available as a one-time purchase on my sister site, bimgirls.com. The audios are all written by /u/cuddle_with_me, the author of this audio.
Here are the order and titles of the five audios, with links to Cuddle's scripts:
Just go to my profile here and click the lock to buy. Once you purchase, you'll be provided with a downloaded zip of all the audios.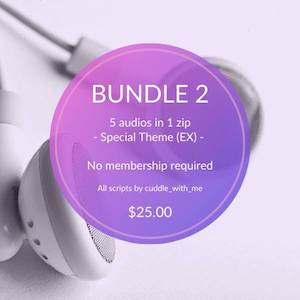 Comments
You must be logged in with a commenting account to post comments. Log in with a commenting account or register a commenting account if you don't have one. This is not the same as a Membership account.